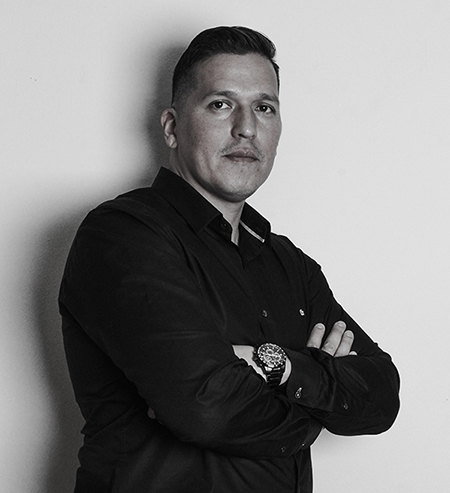 ---
Eddy Robinson's childhood and youth were dominated by cycles of violence and addiction. He credits a Catholic priest at the Native Peoples Parish in Toronto for encouraging him to begin his journey towards understanding his Indigenous identity and leave behind his family legacy of abuse and violence. He was called to a heritage he now credits with saving his life and setting him on a good path.
Over 25 years of working in frontline social services and advocating for Indigenous communities, locally, provincially and nationally, Eddy has become a noted Anishinaabe artist, musician, educator, facilitator, trainer and public speaker. He is involved with many district school boards, colleges, universities and corporate institutions, and several Indigenous organizations. A member of the Canadian Council of Aboriginal Business, in 2007 he established Morningstar River, a First Nations owned and operated business, to address the societal need for Indigenous education and displays of authentic culture.
Reconciliation for Eddy is not only a personal journey of forgiveness of self and others in support of past generations, but is about being mentally, physically, emotionally and spiritually part of this resurgence. He emphasizes the importance of engaging Indigenous people in a respectful and reciprocal way and encourages non-Indigenous people to seek out a deeper understanding of what it means to be Anishinaabe, Indigenous, First Nations, Métis and Inuit before stepping on the path of reconciliation. 
Watch Eddy talk about his presentation at CCSA's Issues of Substance.