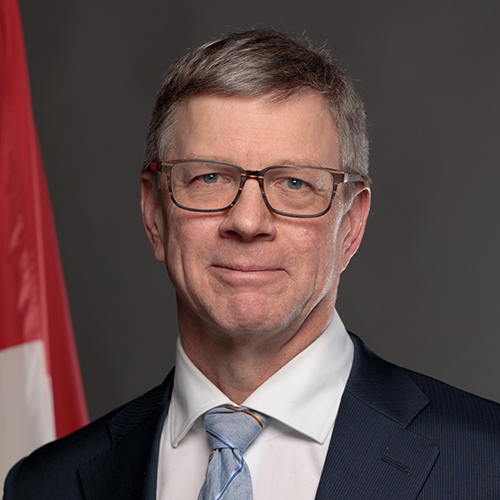 ---
Dr. Stephen Lucas was appointed Deputy Minister of Health on September 3, 2019. Within less than a year, he was leading Health Canada's comprehensive response to the COVID-19 pandemic. Before joining the department, Lucas served as Deputy Minister of Environment and Climate Change Canada (ECCC) since January 2017. As Senior Associate Deputy Minister (Climate Change) from June 2016 to January 2017, he led ECCC activities in support of the development and adoption of the Pan-Canadian Framework on Clean Growth and Climate Change.
Before joining ECCC, Lucas was deputy secretary to the Cabinet for Plans and Consultations and Intergovernmental Affairs at the Privy Council Office. From 2013 to 2014, he was assistant secretary, Economic and Regional Development Policy, at the Privy Council Office. Before that, he was an assistant deputy minister at Natural Resources Canada (NRCan) from 2007 to 2013. He has also been a director general in the Health Products and Food Branch at Health Canada (2003–2007), senior director at NRCan for Science, Innovation, Regional and Aboriginal Affairs (2000–2003) and director of Policy Planning and Coordination in the Earth Sciences Sector at NRCan (1998–2000).
Lucas started his career as a research scientist at the Geological Survey of Canada in 1988. He has a Bachelor of Science with Honours in geological engineering from Queen's University and a PhD in structural geology and tectonics from Brown University.